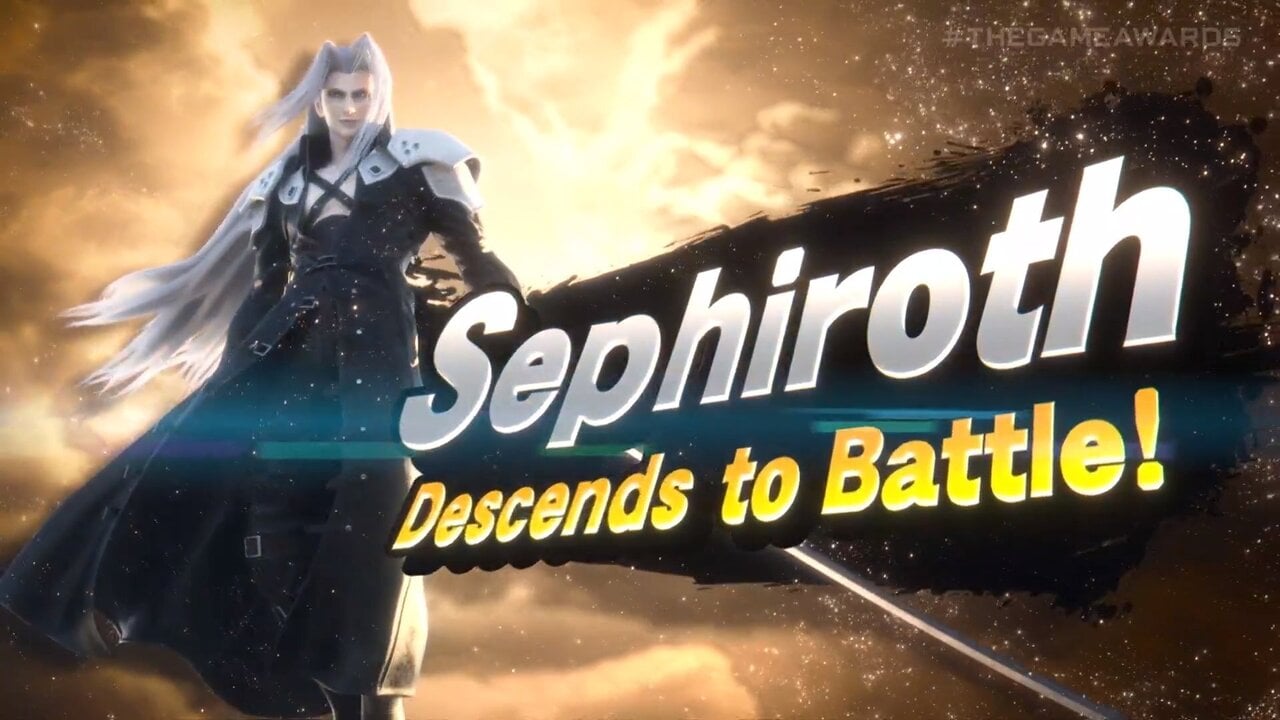 The wait is almost over, as today Super Smash Bros. Ultimate fans will be treated to a long-term demonstration of Sephiroth, the next character to join the game's legendary roster.
Announced last week at The Game Awards, Sephiroth will soon take the next spot in the game's second Fighters Pass. The Final Fantasy VII antagonist has already gotten a release window in December, but we'll find out exactly when it gets into the game soon.
Later today, director Masahiro Sakurai will give his usual presentation for a new character to show off Sephiroth's moveset, provide background information and reveal the character's release date. It takes about 35 minutes, and we'll be hosting the whole thing live here on Nintendo Life – keep an eye on our homepage just before the show starts at 2:00 PM PT / 5:00 PM ET / 10:00 PM GMT / 11:00 PM CET.
Are you looking forward to another iconic Final Fantasy character arriving in Smash? Will you set up a Sephiroth vs Cloud match once the new character drops? Tell us about it below.