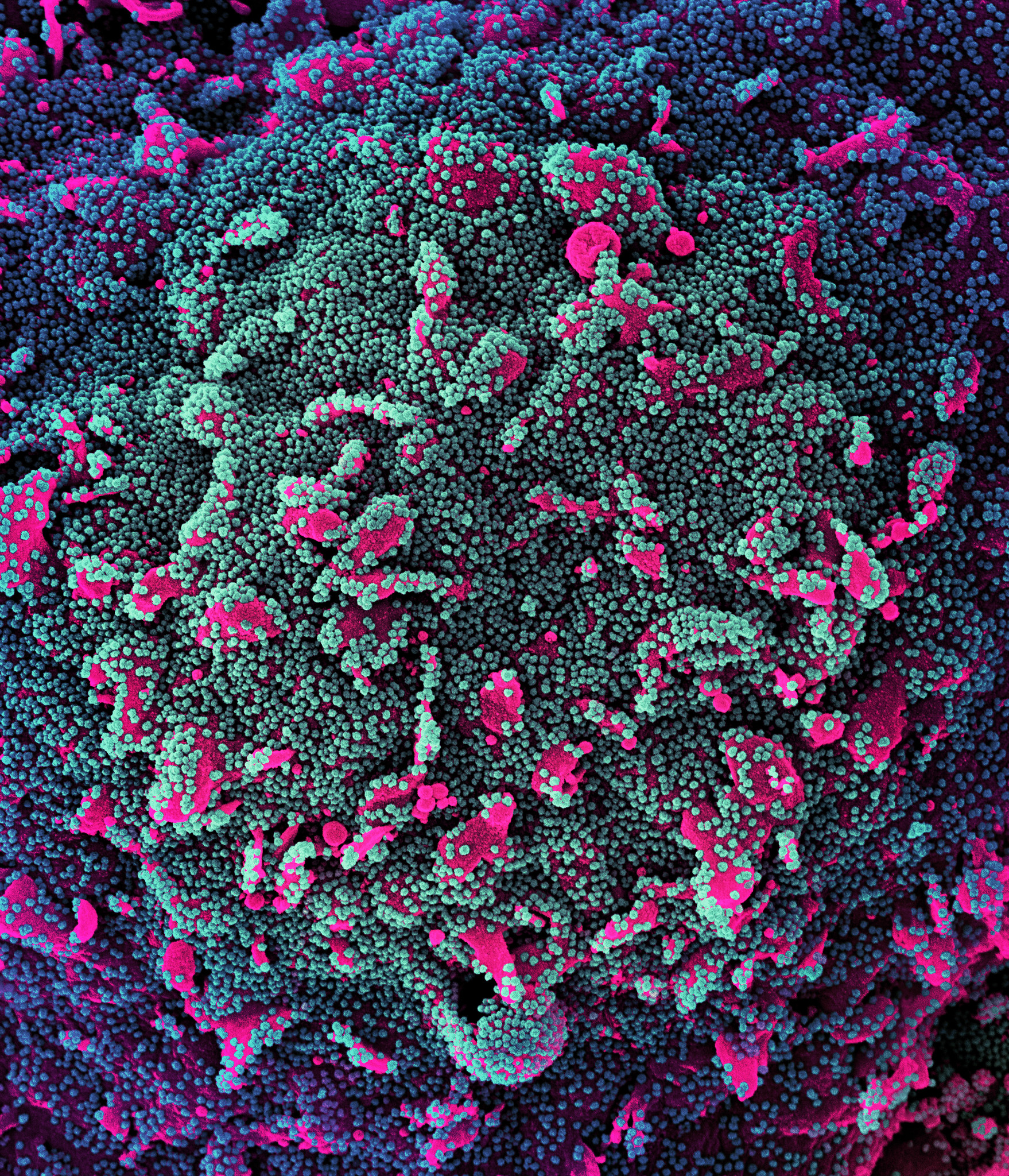 News release
Wednesday December 16, 2020
An observational study has been initiated to evaluate the short and long-term health outcomes of SARS-CoV-2 infection in children, including pediatric multisystem inflammatory syndrome (MIS-C), and to characterize the immunological pathways associated with different disease presentations and outcomes. SARS-CoV-2 is the virus that causes COVID-19. The study, called the Pediatric Research Immune Network on SARS-CoV-2 and MIS-C (PRISM), will enroll at least 250 children and young adults aged 20 or younger from various racial and ethnic backgrounds in approximately 20 locations nationwide. The National Institute of Allergy and Infectious Diseases (NIAID), part of the National Institutes of Health, is sponsoring and funding the research. The PRISM study is part of a research effort led by NIH's National Heart, Lung and Blood Institute and Eunice Kennedy Shriver National Institute of Child Health and Human Development to Understand MIS-C.
Although a SARS-CoV-2 infection usually causes no or only mild illness in children, some children become seriously ill at the time of infection, while others who initially have no symptoms develop MIS-C later. MIS-C is a life-threatening condition characterized by severe inflammation of one or more parts of the body, including the heart, lungs, kidneys, brain, skin, eyes, and gastrointestinal tract. The syndrome usually starts a few weeks after exposure to SARS-CoV-2 and affects a disproportionate number of black and Hispanic children.
"It is critical that we learn how to prevent and treat this rare but very serious syndrome in children," said NIAID Director Anthony S. Fauci, MD. "Information gathered through the PRISM study could ultimately help clinicians diagnose and treat MIS-C. To predict which children are susceptible to the disease."
The PRISM study aims to better understand the clinical spectrum of COVID-19 in children and young adults, the long-term outcomes of SARS-CoV-2 infection in these populations, and the underlying immunological basis of MIS-C. It is led by Steven A. Webber, President of Clinical Protocol, MRCP, Chair of the Department of Pediatrics at Monroe Carell Jr. Children's Hospital at Vanderbilt in Nashville, Tennessee.
The PRISM research team enrolls children and young adult volunteers with detectable SARS-CoV-2 in respiratory samples, with symptoms of MIS-C, or both. Participants are followed for at least one year.
The study has two main goals. The first is to determine the percentage of children who die, are readmitted after initial hospitalization, or have serious health complications from SARS-CoV-2 six and 12 months after initial presentation with COVID-19, MIS-C, or both . The second is to determine the immunological mechanisms and characteristics associated with different forms of MIS-C and COVID-19 in children. Results are expected in mid-2022.
More information about the PRISM study is available at ClinicalTrials.gov under Study ID NCT04588363.
NIAID conducts and supports research – at NIH, in the United States and worldwide – to study the causes of infectious and immune-mediated diseases and to develop better tools to prevent, diagnose and treat these diseases. News releases, fact sheets and other NIAID-related material are available on the NIAID website.
About the National Institutes of Health (NIH):
NIH, the national medical research agency, includes 27 institutes and centers and is part of the United States Department of Health and Human Services. NIH is the primary federal agency that conducts and supports basic, clinical, and translational medical research, investigating the causes, treatments, and cures for both common and rare diseases. For more information about NIH and its programs, visit www.nih.gov.
NIH … Turning Discovery into Health®