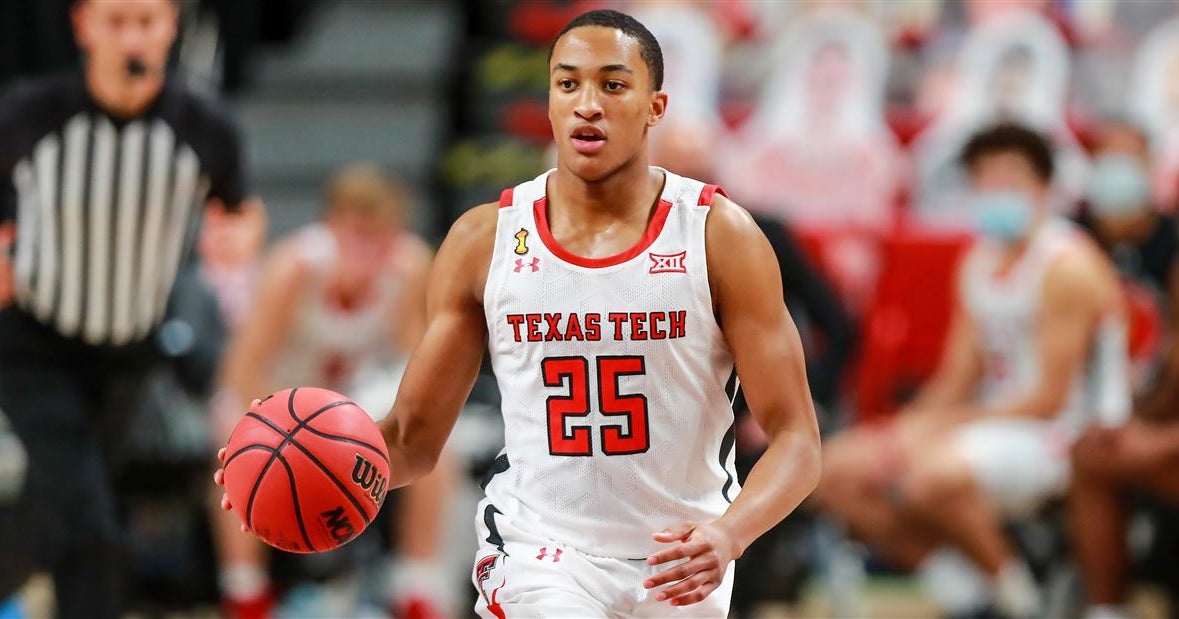 Alabama's men's basketball program secured a Power 5 transfer on Thursday in the form of Nimari Burnett, a Texas Tech combo security guard who spent a year in Lubbock, Texas.
Burnett was committed to the Crimson Tide on teams like Auburn, Illinois, LSU Oregon, and USC.
Last season, Burnett played in 12 games for the Red Raiders. The true freshmen scored an average of 5.3 points per game and shot 28 percent (14 of 50) from the field, 17.4 percent (4 of 23) from three and 88.9 percent (32 of 37) from the free-throw line. Burnett also accounted for 22 rebounds, 11 assists, 17 steals and six blocks during Texas Tech's 18-11 (9-8 Big 12) season.
The Chicago native was heavily recruited by Alabama who came out of high school at Prolific Prep (Ill.), Where he was the nation's No. 6 combo guard and the 34th overall prospect in the 2020 class, according to the industry generated 247Sports Composite. Bryan Hodgson, Crimson Tide's assistant coach, was the primary recruiter for the former McDonald's All-American.
Burnett is Alabama's second commitment in three days, joining four-star Charles Bediako center while rolling with the Tide. Featuring Bediako, security guard JD Davison and forwards Jusaun Holt and Langston Wilson, the Crimson Tide is in third place in the 247Sports Composite team rankings.
With Burnett's commitment, Alabama is one over the 13-player purse cap for the 2021-22 season. UA lost four seniors to Jordan Bruner, Herbert Jones, John Petty and Alex Reese, but signed three players in the early drawing period and received two more pledges this week. That means someone on the current roster will have to leave to make room.
Here's a 2020 review of Burnett via former 247Sports analyst Brian Snow:
"A big-bodied guard who excels on and off the ball. When playing on the ball, he uses his long frame to overpower defenders and get onto the court. Once there, Burnett shows a solid floor view and is good at finding shooters. When he plays the ball, Burnett turns himself into a scorer who can get buckets by attacking the basket as well as from deep. While he's a better athlete than most might expect, he has to keep going to get in better shape – which should help all aspects of his game. "
Stay tuned to BamaOnLine to learn more about this groundbreaking story.
Did you know that BOL has a podcast? The Built By BamaOnLine Podcast brings you the latest Alabama news and insights from Travis Reier, Charlie Potter, Hank South and Tim Watts. Watch the latest episode here or subscribe to iTunes today!
Contact Charlie Potter by personal message or on Twitter (@Charlie_Potter