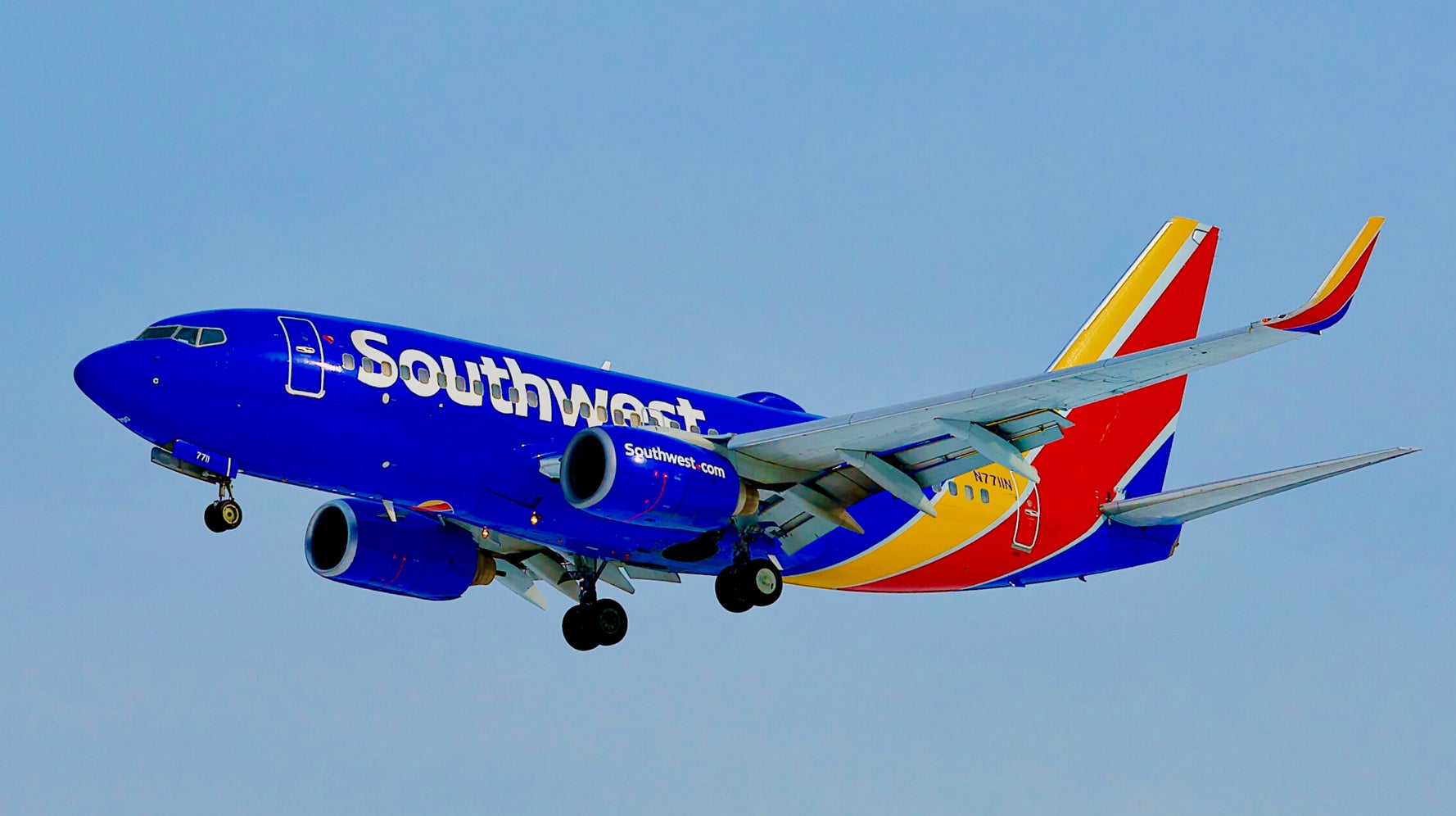 A furious Southwest Airlines pilot was caught on a hot microphone at Mineta San Jose International Airport slamming the San Francisco Bay Area's "damn liberal f ** ks" and "f ** king weirdos".
Southwest confirmed to the San Francisco Chronicle that the pilot was indeed one of them and that the company was handling the issue " internally. " Southwest has not disclosed the pilot's identity.
The expletives riddled with rant took place on March 13 and was first reported by travel site One Mile at a Time. It was initially revealed in a tweet from Will Lawton, a private pilot from San Jose who regularly listens to air traffic control chatter on LiveATC. The Southwest flight's first shocking comment was an extremely angry one: "Fuck this place."
Lawton deduced the plane and airline from communication.
"Whether it was the captain or the first officer, there is no way of knowing, and only Southwest would have a record of which pilots were working on which flights that day," Lawton said in a message to the Chronicle.
"It just makes me sad and angry to hear that people who are expected to be professionals looking after the general public are behaving this way."
The errant pilot also, inexplicably, slashed the locals for "probably driving around damn Hyundais." "You ain't got no balls unless you're fucking rolling coals, man, damn it," he added.
"Rolling coal" is a term for modifying diesel vehicles to increase the amount of fuel in the engine, which then erupts black exhaust fumes. Those who roll coal sometimes refer to their car as a 'Prius repellant'.
The Federal Aviation Administration is investigating the flight because FAA rules prohibit aviation pilots from talking about "issues that have nothing to do with safely conducting their flight while taxiing and when flying below 10,000 feet," said a statement from the US. Bureau spokesman Ian Gregor.
The airport has reported the comments to the agency. "This communication is very unprofessional and I have forwarded it to the FAA," Demetria Machado Airport spokesman told the Chronicle.
Southwest presented itself as mortified.
"Our corporate culture is based on the principle that we treat others with care and dignity, and the comments are inconsistent with the professional conduct and general respect we expect from our employees," a spokesperson told The Chronicle in a statement.
"This situation was an isolated incident involving one employee and not representative of Southwest Airlines' nearly 60,000 hardworking, respectful people."
The relevant fragment can be heard here.
Calling all HuffPost super fans!
Apply for membership to become a founding member and help shape the next chapter of HuffPost