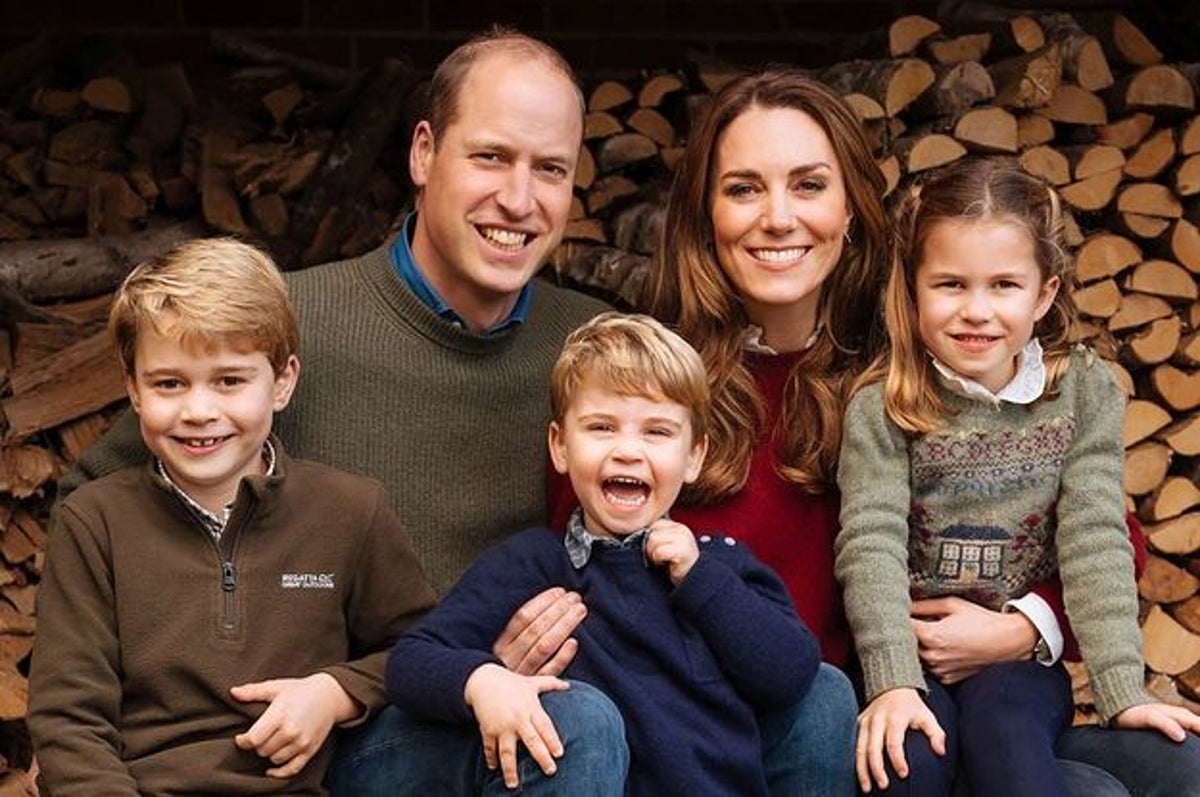 The Duke and Duchess of Cambridge, aka Prince William and Kate Middleton, released their official family Christmas card photo, and it's pretty cute. The photo shows the proud parents with their three children: Prince George, 7; Princess Charlotte, 5; and Prince Louis, 2.
The photo was taken by Matt Porteous, a photographer who has taken many official photos of the Cambridge family in recent years, including the 2018 Christmas card photo.
Porteous wrote on his Instagram that it was "an honor" to create this year's Christmas portrait. "It's always a privilege to capture the fun and relaxing moments between such a wonderful family," he said.
The Cambridge children have been seen by the public more in 2020 than in years past.
The family of five made their red carpet debut on Friday during a performance by Pantoland at the London Palladium together with a socially distant audience of frontline workers.
In October, the Cambridges released a video in which the royal children interviewed renowned naturalist Sir David Attenborough, following a screening of his latest documentary at Kensington Palace.
And on March 26, the royal children joined the country at 8 p.m. to clap in front of National Health Service employees – a national campaign that resulted in poignant scenes in the country as there was applause for medical personnel fighting the coronavirus pandemic.