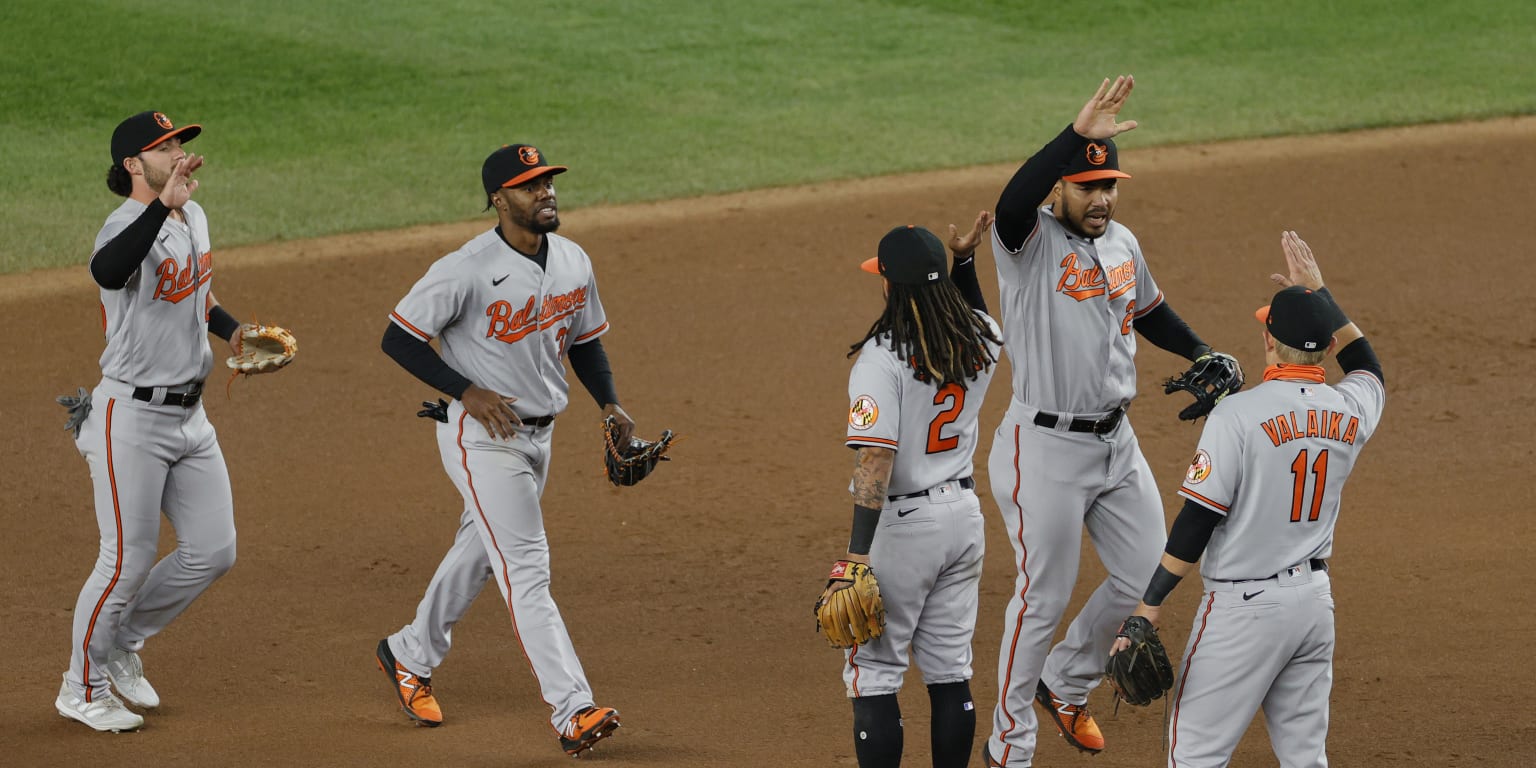 NEW YORK (Neth.) – Anthony Santander eliminated Gio Urshela at the plate with a shot from the right in the 11th inning, and the Baltimore Orioles held the lead to beat the New York Yankees 4-3 on Wednesday-evening.
Moments before Santander blocked the tying run with his shot, pinch-hitter Chance Sisco had put Baltimore ahead with a single.
Colombian Urshela started the top of the 11th inning as an automatic runner and moved to third base thanks to a bunt by Brett Gardner.
DJ LeMahieu followed with a continuous line to the right. Santander caught the ball to make the out, sat down and shot perfectly at the plate, beating the Colombian by a few steps, who went headlong into the glove of Dominican catcher Pedro Severino.
It was Santander's second big shot at home in the game, but the first came just late and he couldn't stop Tyler Wade from tying the 10th inning. Santander also hit a homerun in the fifth inning.
Sisco's unstoppable out in the 11th off Chad Green (0-1) brought Rio Ruiz to the Pentagon from third base on a sacrifice bunt by Venezuelan Freddy Galvis. It was Baltimore's first hit since the fifth inning and fourth overall.
New York scored an indisputable 13, but only three with runners in scoring position.
Armed mainly with a 76mph acceleration, César Valdez (1-0) worked 2 1/3 innings to bring home the win. Paul Fry got his first save to end a three three hour 54 minute game.
Before Sisco's hit, four New York-relievers retired six perfect innings – except for a costly error by Venezuelan shortstop Gleyber Torres – after a solid debut for the team of Jameson Taillon, who had his first start in 707 days.
For the Orioles, Venezuelans Santander 5-1 with one RBI and two runs; Galvis 3-0. The Dominicans Maikel Franco and Pedro Severino each 4-0 and the Mexican Ramón Urías 3-0.
For the Yankees, Gary Sánchez 3-2. Colombian Urshela 5-2 with an RBI. The Venezuelan Gleyber Torres 4-1.