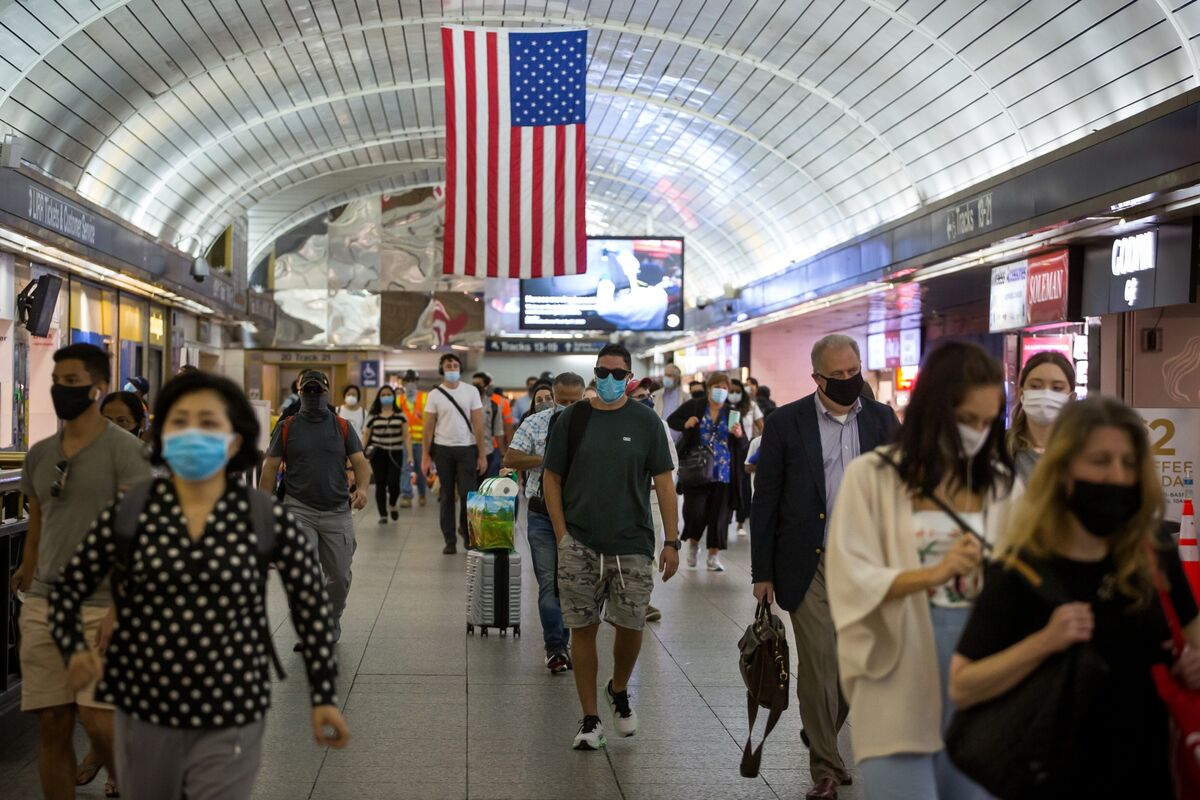 Commuters and travelers in and out of Pennsylvania Station in New York can have more stairs and escalators, expansive hallways, raised ceilings, and bright, natural light as they rush to catch trains and subways.
That's the vision for transforming Penn Station into a 21st century transportation hub that officials outlined at a meeting of the Metropolitan Transportation Authority on Wednesday. Called the Empire Station Complex, the rebuilt station will serve 830,000 daily users by 2038, up from 600,000 before the pandemic, according to Governor Andrew Cuomo's government.
The transportation center will serve the Gateway project, which U.S. Secretary of Transportation Pete Buttigieg has said is a priority for its priority significance for the national economy. It will double rail capacity between New Jersey and Midtown Manhattan by building a new tunnel under the Hudson River and restoring an existing tube.
The plan to transform Penn Station comes as President Joe Biden urges Congress to consider a $ 2 trillion infrastructure package that includes money for transportation needs across the US.
"Penn Station speaks so forcefully about the climate goals and the power goals that the Biden administration has set out so strongly," Janno Lieber, MTA's chief development officer, said Wednesday at the agency's monthly board meeting.
Penn Station currently serves Amtrak, New Jersey Transit and the MTA and Long Island Railroad subway system. MTA plans to extend the Metro-North Railroad service connecting the city with the northern suburban communities to Penn Station as well.
Renderings show a new Penn Station unrecognizable to the current facility, with corridors twice as wide as its current width, raised ceilings, significantly more natural light, and expanded entrances. Increasing the number of stairs, escalators and elevators will greatly improve the way passengers move around the station, Lieber said.
"The Empire Station Complex is a transformative project that will support and deliver on the long-delayed Gateway vision for the entire East Coast and enhance the passenger experience in North America's busiest transportation hub," Cuomo said in a statement.
Officials will now consider two different alternatives to the station: a single-level design or a two-level construction.
Cuomo and officials from the MTA, New Jersey Transit and Amtrak and representatives from Congress from New York plan to work to secure funding for the Gateway program and the rebuilding and expansion of Penn Station.