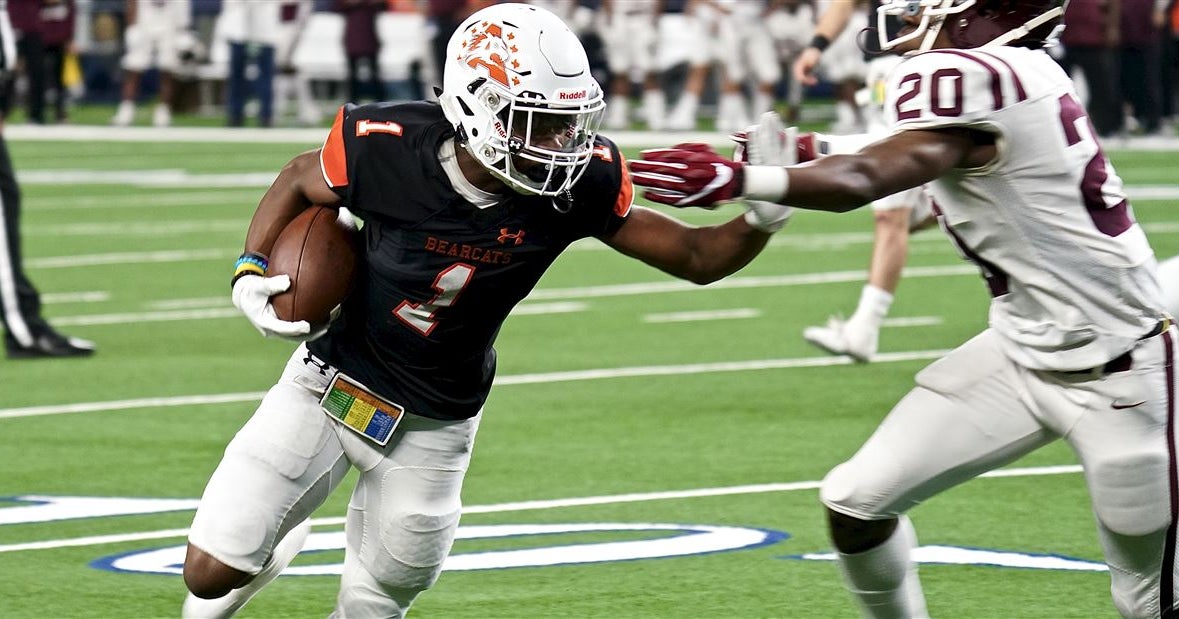 Minutes after the close of Wednesday's practice – the third day of preparation for the SEC Championship Game – Alabama coach Nick Saban reiterated the first day of the early signing period, during which the Crimson Tide signed all 24 players who signed up for the program.
Saban pointed out the difficulty of juggling both the final step of the recruitment process and preparing for the No. 7-ranked Florida Gators, but he also praised the work of his staff.
"I think the coaches prepared well for training. They kept doing the things they had to do, but kept in touch with all the players," said Saban. "We had no problems today with the guys we thought were coming, they all signed and came. I stay Wednesdays and Thursdays as my phone call, video, setups and all. I will continue to do that tonight. It's harder, but it's manageable. We didn't have many guys who were hesitant. For the most part, these guys have been dedicated for quite some time.
"We were very happy and happy with the decisions they made. We had no problems. "
Alabama currently has the # 1 recruitment class in the country, according to the industry-generated 247Sports Composite rankings. The Crimson Tide, ranked by position, added five linebackers, four defensive backs, defensive linemen, offensive linemen, and wide receivers and one player each to quarterback, tight end, and athlete. The class includes players from 11 states.
Saban said Alabama identified its needs early on and "got some really good players in each of those positions." One was at receiver, where Tide signed four players who are among the 68 best prospects in the country Jacorey Brooks – one of six 5-stars to sign a letter of intent with UA on Wednesday – JoJo Earle, Agiye Hall and Christian Leary.
'I think if you have four guys like us – the two that came out last year, Jerry and Ruggsy, and the two we have this year, Waddle and Smitty – everyone knows they're on your list, so it kinda gets difficult and we are probably a little lean in numbers at the receiver, "said Saban. "And knowing that there is the potential to lose a few more guys this year, we thought it was very important for us to sign at least three wide receivers, and we were happy to get four.
'These guys are of different types, I've talked about the receiver, the position before. It's kind of a basketball team. You need a point guard, a shooting guard, a power forward. You need different types of players to make an effective receiving core and I think we have some big guys and we have some fast guys so I'm really happy with that group. "
Earle was one of two potential 2021-class clients who reversed their commitments from LSU to Alabama on Wednesday's signing day, along with a weak defensive ending Keanu Koht.
"We've been recruiting these guys for a long time, and I think both guys started showing a bit more interest a few weeks ago, maybe not satisfied with where they were in their recruitment or whatever," Saban said. So we were happy and happy to have both guys. We think they are both really, really good players, really good people, great families. We are certainly excited about those two guys. Those are two guys we have had discussions with in recent weeks that were still in the air. "
Alabama's 2021 signing class is nearly full, but some of the Crimson Tide's top goals wait until February to sign, including defensive end JT Tuimoloau and safety Terrion Arnold. Saban was asked if there are any more positional needs after 24 players' early pull.
"There are still players out there," he said. "I think you know the rules in terms of how many men we can take. So we'll make it as best we can, but I think if we can get a very, very good player at this point, we would definitely be happy to. "
Did you know that BOL has a podcast? The Built By BamaOnLine Podcast brings you the latest Alabama news and insights from Travis Reier, Charlie Potter, Hank South and Tim Watts. Watch the latest episode here or subscribe to iTunes today!
Contact Charlie Potter by personal message or on Twitter (@Charlie_Potter).