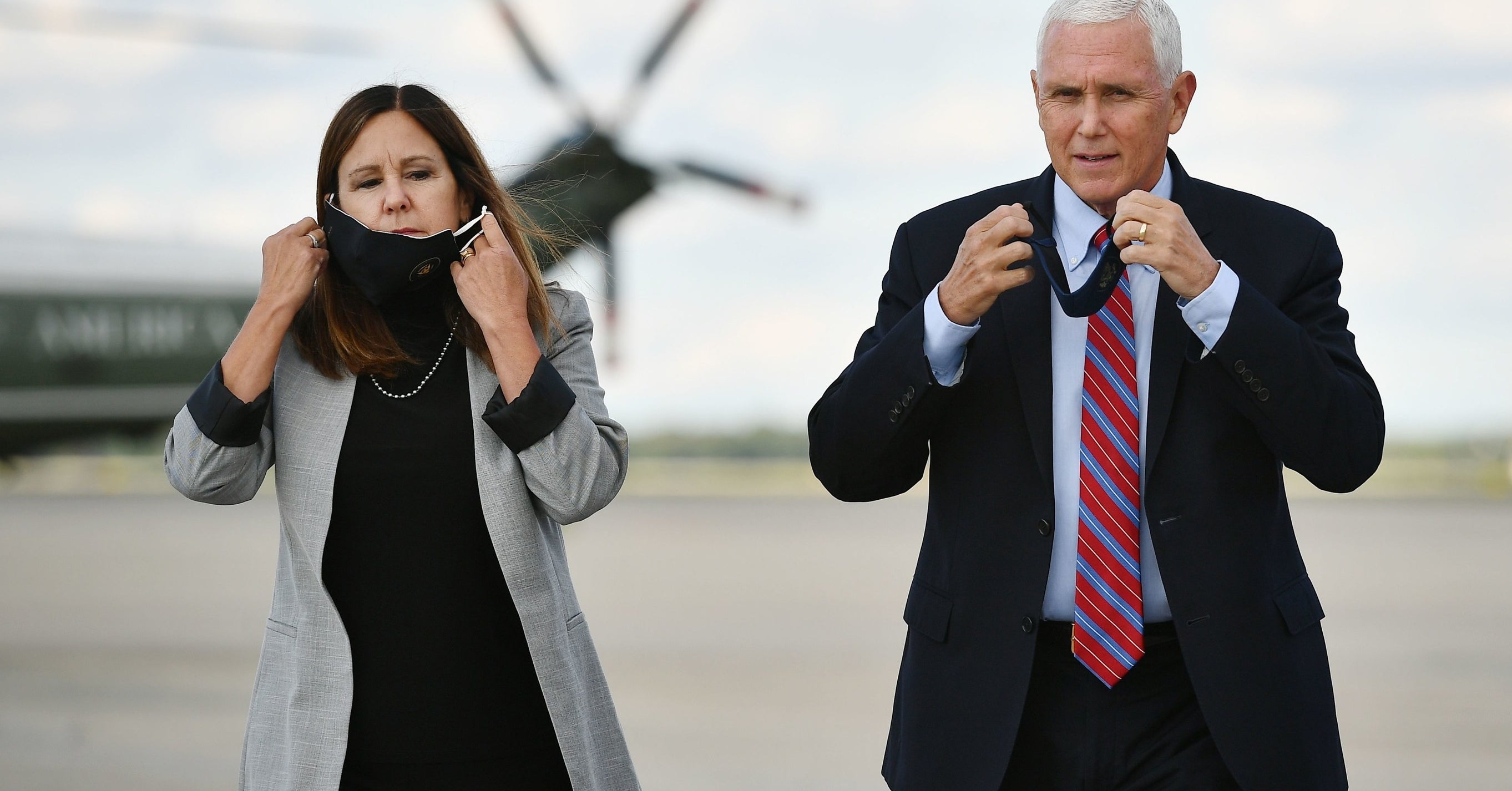 Vice President Mike Pence will get the COVID-19 vaccine at the White House Friday, officials announced Wednesday, making him the highest person in the government to receive a dose.
Pence and second lady Karen Pence are expected to get the vaccine publicly to the media "to promote the safety and efficacy of the vaccine and build trust in the American people," his office said in a statement.
The couple will be joined by Surgeon General Jerome Adams, who will also be taking the vaccine. The news was first reported by Axios.
Earlier this week, the White House had said members of the government would be among the first to receive the highly anticipated coronavirus vaccination, which was rolled out from the Pfizer facility in Michigan on Sunday to be distributed among the 50 states. That news seemed to trigger a change of course from President Donald Trump, who tweeted that White House executives would instead be vaccinated "a little later."
"People working in the White House should get the vaccine a little later in the program unless it is specifically needed. I have asked for this adjustment to be made," he tweeted. "I am not scheduled to take the vaccine, but I look forward to doing it at the right time."
The White House did not immediately respond to questions about when the president, who was infected with COVID-19 in October, would take the vaccine.
News of the Pences receiving their vaccine came the same day that a record 3,400 deaths were reported the COVID Tracking Project.
More than 306,000 people in the US have died of COVID-19 in the US; For months, White House officials have mismanaged the outbreak and downplayed the deadly consequences of the virus.
Multiple news outlets, including CNN, Reuters and Associated Press, reported Wednesday that President-elect Joe Biden would also receive the first of two doses of the COVID-19 vaccine early next week.
Speaking to reporters in Delaware on Wednesday, Biden said, "I don't want to be ahead of the curve, but I want to make sure we show the American people it's safe to take."
Biden has said that when he takes the vaccine, he would do so in public.
Despite the rising death toll, there are concerns that many Americans, fueled by conspiracy theories surrounding the pandemic, would not take the new vaccine.
A recent Kaiser Family Foundation poll published this week stated that 71% of those surveyed said they would take the vaccine, up from 63% in September.
However, the politicization of the pandemic, including mass rallies opposing social distance guidelines and mask regulations, suggests that many Americans could continue to reject the use of the vaccine even if it becomes available to more people.