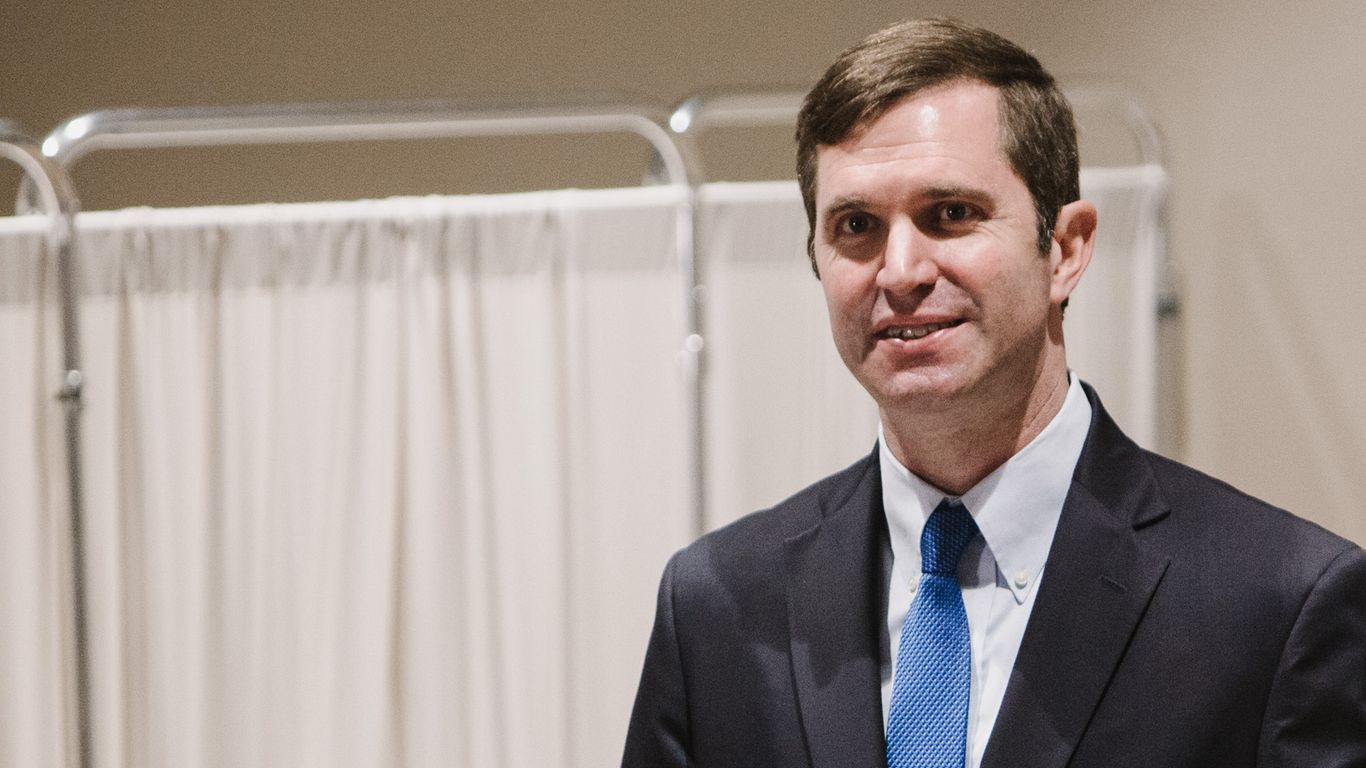 Kentucky Governor Andy Beshear (D) on Wednesday signed a bipartisan bill expanding voting rights in the state.
Why it matters: The legislation, passed by the GOP-controlled legislature, comes as Republicans in other states push for more voting restrictions. Last month, Georgia became the first state on the battlefield to pass a law restricting access to votes.
Details: Kentucky law establishes three days of personal early voting.
It also maintains some of the emergency features implemented as a result of the pandemic, including an online portal for registering absentee ballots, absentee boxes and voting centers where residents of each district can vote.
It establishes a process to cure defective absentee ballots and requires a gradual transition to equipment that can handle paper ballots.
The law gives state officials more authority to remove individuals from electoral rolls if they have moved and registered to vote in another state. And it prohibits and punishes, among other things, the harvesting of ballots.
Yes but: "Kentucky already has some of the most restrictive voting laws in the country, "notes the Lexington Herald Leader.
What they say: "I firmly believe that we should make it easier for Kentuckians to vote and participate in the democratic process," Beshear said in a statement. "This new law represents important first steps to preserve and protect the right of every individual to make their voice heard."
Beshear also said that while he wanted more in the bill, the legislation is a "victory for Kentucky."
"While some states have gone in a different direction, I'm really proud of Kentucky."
Kentucky Secretary of State Michael Adams, a Republican, added, "While other states are embroiled in partisan divisions, Kentucky is leading the country by making it both easier to vote and harder to cheat."