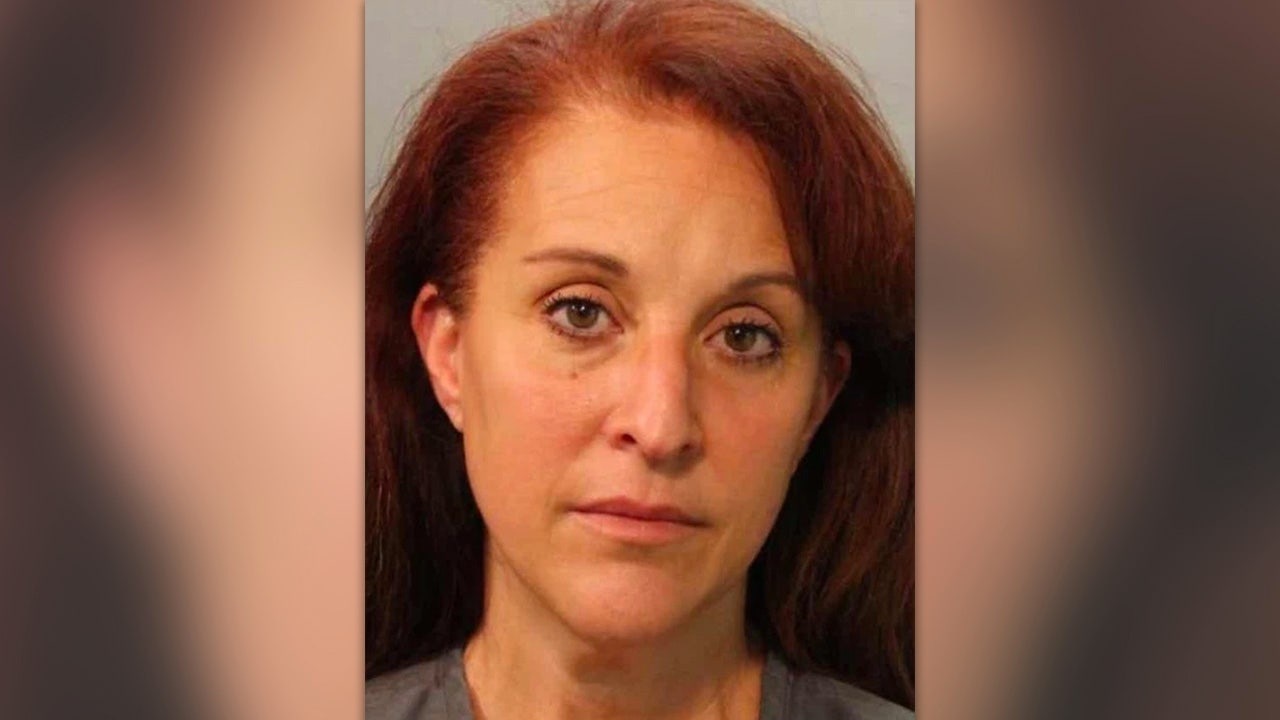 A Florida woman has been behind bars for up to 60 days after pleading guilty to deliberately coughing in the face of a cancer patient in a store – but now she would ask a judge to consider the backlash she experienced.
Debra Jo Hunter pleaded guilty to assault in the June 25 incident at a Pier 1 at St. Johns Town Center in Jacksonville, where she berated employees and coughed on a woman who videotaped the incident, News4Jax reported.
The victim, Heather Sprague, told authorities she had seen Hunter blaming shop staff while trying to return an item she did not have, the news outlet said.
BIDEN's CLAIM THAT 'DOGS CAN HELP CURE CANCER' DRAWS TWITTER REACTIONS
Sprague pulled out her phone and began recording the heated meeting – prompting 53-year-old Hunter to make obscene gestures at her.
'I think I'll get really close to you and then cough up on you. How did that happen?' Hunter, who was not wearing a mask, is heard saying before she is seen coughing on the woman and then walking out of the store with her children.
Sprague, who described herself as a brain tumor patient and wore a mask, later filed a police report saying she hasn't been feeling well since the incident, News4Jax reported.
On Monday, Hunter pleaded guilty after Judge James Ruth told her he was ready to choose a jury. She had also agreed to plead guilty at two previous hearings, but the judge turned them down on the grounds that it did not involve jail time.
Meanwhile, Hunter – who could end up in jail on her sentence of up to 60 days – said she was not seeking "mercy" but urged the judge to consider the backlash she has endured since the episode.
CANCER: HAND DISINFECTANTS USED TO CONTROL COVID-19 HAVE BEEN FOUND WITH TOXIC, CANCER-CAUSING CHEMICAL
In a three-page letter, she said that her children "are still humiliated by my mistake […] ashamed, punished and ridiculed by their peers and adults alike. Each of my three children has lost almost every friend they had, "reported First Coast News.
She said her family had experienced several traumatic events in the months leading up to the incident, including a near-fatal boating accident and a house fire that destroyed their home. On the day of the incident at Pier 1, she wrote, "My daughter was shocked to see a stranger answer the three of us on her phone.
"Admittedly, I was immediately enraged and demanded that this client stop filming my children. In the heat of the moment, I overreacted, which ultimately led to my retaliation against this stranger, the victim," she wrote. First Coast News.
"And that very regrettable, split-second, jerky response cost my family a lot," she added.
CLICK HERE FOR THE FOX NEWS APP
Hunter also sent piles of vicious messages she said she received, including one that read, "Despicable, mean bitch. I hope your whole family gets COVID and suffers tremendously, and then dies."