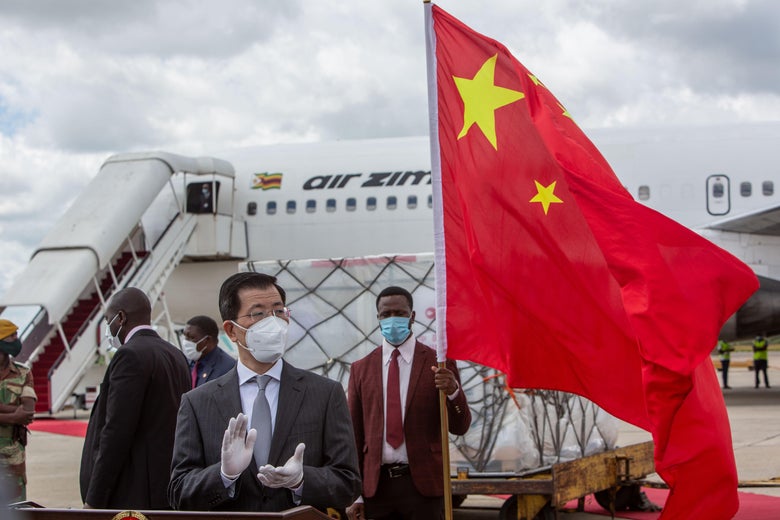 China, the birthplace of COVID-19, quickly developed a large number of vaccines that it says can fight the coronavirus. In the rubble of the pandemic, as the US and European countries struggled to vaccinate their own populations, China felt an opportunity and triumphantly began shipping its homegrown vaccines around the world. The target market was low- and middle-income countries well below the current pecking order for vaccination. Beijing often says it doesn't place political conditions on vaccine delivery, although doses seem to have a catch – if not now, later. Paraguay, for example, said it had recently received Chinese vaccines on the condition that it cut ties with Taiwan. But vaccine diplomacy ethics aside, China's vaccines face a much bigger question: Do they really work?
It seems terribly late in the game to ask, but China won't say so, at least not, as the major vaccine makers refuse to release data on late-stage clinical trials that will allow others to assess their efficacy and safety. There are indications that the vaccines made in China – from the state-owned company Sinopharm and the privately owned Sinovac, among others – are not what they were. Last weekend, Pakistani Prime Minister Imran Khan tested positive for COVID-19 despite receiving the first of a two-dose Chinese vaccination.
There are, of course, reasonable alternative explanations for why this happened, other than that the vaccine is bunk, such as the Pakistani Health Ministry's claim that Khan fell ill in the period before the vaccine boosted immunity to protect against it. But it doesn't look great. The United Arab Emirates is currently testing the administration of a third dose of the Sinopharm vaccine, after it failed to produce a sufficient antibody response in some cases. Trial results in other developing countries have been mixed, which has not exactly boosted confidence in the vaccines produced by China.
"Vaccine manufacturers usually publish details of their phase 3 clinical trials to peers before the vaccines are approved by regulatory authorities. Pfizer-BioNTech and Moderna published theirs in the New England Journal of Medicine in December, "notes the Washington Post. "Sinopharm and Sinovac have themselves reported some important results, but they have not published the underlying data in a journal, which should be vetted by outside experts." Still, the Chinese government says more than 60 countries have approved at least one of China's coronavirus vaccines.
Beijing has been reluctant to release data, although it's not clear why this would be, other than the obvious. "Fearing embarrassment, Chinese vaccine makers are picking up the data in the air rather than publishing the results in full," said a February Foreign Office article. Seems like a bad time to save face. Given China's less-than-stellar regulatory history, well, just about everything else, accepting Beijing's vaccination insurance is quite a leap of faith.