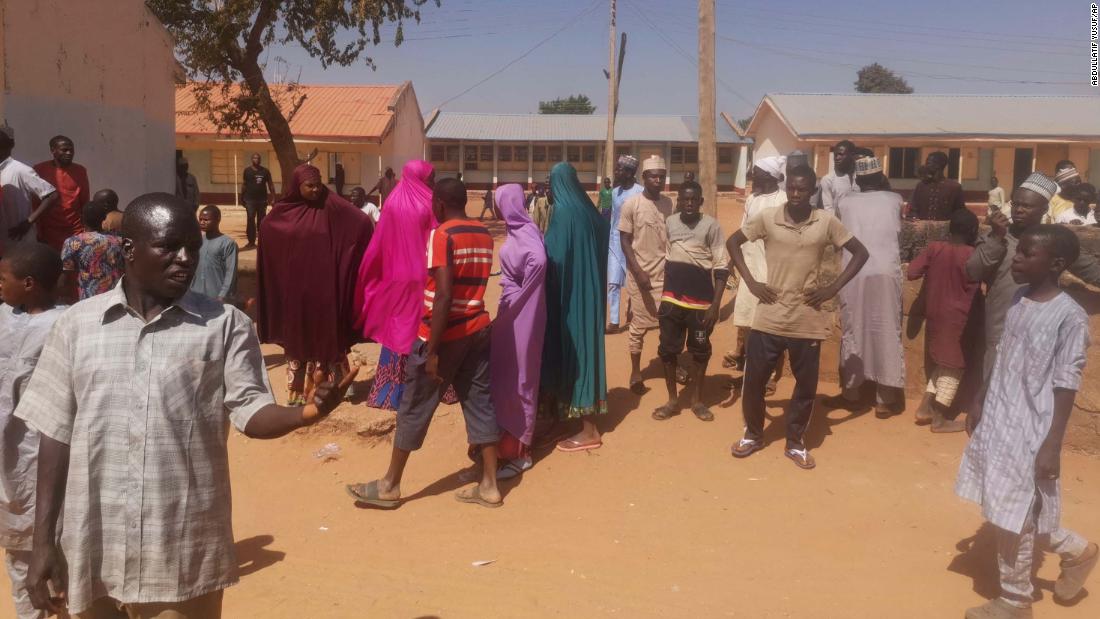 "I am Abubakar Shekau and our brothers are behind the kidnapping in Katsina," said the man in the recording. Shekau is the leader of one of Boko Haram's factions.
CNN was unable to independently verify the message's authenticity.
The report alleged that Boko Haram had attacked the school over the group's long-held goal to stop 'Western' education in northern Nigeria, but a government official told CNN on Monday that the kidnappers had contacted a teacher at the school . increasing the prospect of ransom negotiation.
There are various estimates of the number of children abducted from the school. Government officials said it was difficult to keep accurate records, as some children ran away during the attack and others had escaped and returned to villages and school all weekend.
"Schools should be a place of safety and learning, but for these boys and their families it has become a nightmare," Shannon Ward, Save the Children's acting country director in Nigeria, said in a statement Monday. "This could have major consequences for children – not just the boys who were taken, but also those who had to flee and hide from gun violence or those who saw what happened."
The kidnapping is outside Boko Haram's usual scope. Their operations were generally concentrated in the northeast of the country, although security analysts believe their reach has shifted following a security crackdown in that region.
There have been multiple ransom kidnappings in Katsina State in recent years, but not on this scale.
Several witnesses told CNN that those targeted by the school were Fulani gunmen, an ethnic group that has been involved in kidnappings and criminal activities in the area.
Shekau's faction of Boko Haram was behind the 2014 kidnapping of nearly 300 school girls in Chibok. Their imprisonment lasted for years and many of the children never returned after a negotiated release.
In 2018, a breakaway faction from Boko Haram known as ISWAP kidnapped more than 100 girls in Dapchi. All but one were released weeks later, after negotiations.
While these are the most high-profile examples, Boko Haram has abducted more than 1,000 children since 2013, according to UNICEF.
The United Nations strongly condemned the kidnappings on Sunday and called for the "immediate and unconditional release" of the children.