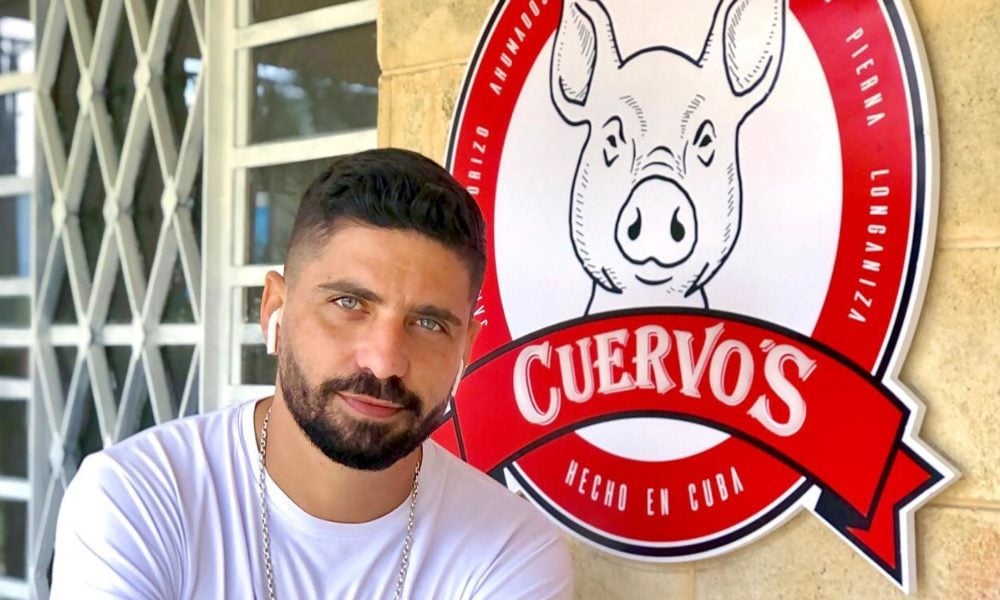 Well-known Cuban actor Alejandro Cuervo announced that he will open his own company in Havana, dedicated to the production and sale of pork-derived products.
"Thanks to God, my family, my friends, my partner Alain Serra Cruz and all those who have supported me in one way or another, I am just days away from opening my own business and fulfilling one of my dreams and goals in life. . The heartthrob of Cuban television wrote on his Facebook profile.
Cuervo explained to the social network that his venture will be a deli, that is, a butcher shop that will sell meat products such as "hams, sausages, etc."
The actor's announcement comes in the midst of one of Cuba's worst economic crises, exacerbated by the so-called Ordering Task and the Covid-19 pandemic. "God bless your company, just one question: do you have a Colonel friend to fix the pig?" They wrote in the comments.
The actor's deli, named Cuervo's in honor of his family name, is located at number 2914 on Calle 52, between 29 and 31, in the municipality of Playa. The phones available to customers are 7209-37-70 and 5968-33-59.
"Save the numbers, you can also order at home. Thanks to my friend @ydalgotips for the logo design and our star supplier @fernandezcamaraza," added Alejandro Cuervo.
🙏Thank God, my family, my friends, my partner @ alain.serra.cruz and all those who somehow …

Posted by Alejandro Cuervo Oficial on Wednesday, April 7, 2021
"God brings you prosperity in your business and may it be as successful as you have been in trading. Congratulations and blessings from God that always come in handy, "said a registered user such as Sirens Ponce.
"Much success and prosperity in your business, just say the love that characterizes your performances and it will end very well," said another identified as Alia Guerra.
"Successes, but never give up your profession because you are a great actor, with a lot of talent," Iliana Ruiz told him.
Another, more realistic and pessimistic at the same time, informed him: "The first thing you do wrong is that the government takes your license and you lose all your investments," added Alfredo Ruiz.
Apparently, the well-known face of Cuban television has a great affinity for the kitchen, as he usually appears on his official Facebook account and talks about culinary topics.
Alejandro Cuervo was born on January 20, 1986 in San Luis, in the Pinar del Río province. He attended the National School of Art, (ENA) and later went to the Higher Institute of Art, (ISA). He is recognized as a popular television and movie actor. In addition, he is the presenter of several live shows such as the Tropicana Cabaret show, where he was continuously for almost 10 years.